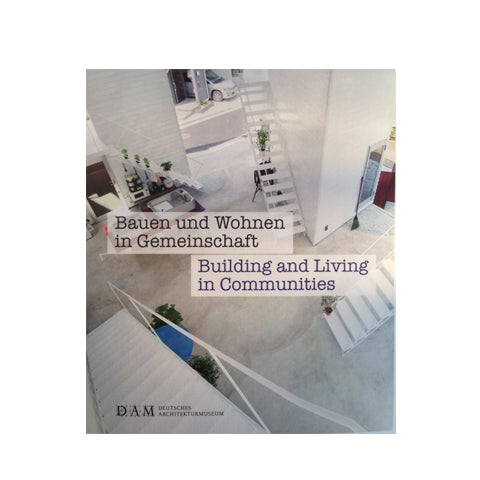 Building and Living in Communities
By Annette Becker, Laura Kienbaum et al.
How and why are more and more people choosing to build and live in communities - in housing with shared spaces? What motivates them, and what different forms can this take? What contribution can architecture and building culture make in this context? This book shows 26 projects from Germany, Europe and further afield that offer answers to these questions and have been realised by collective custom build project initiatives or co-operative housing associations.Using different means and concepts, each of them responds to changing lifestyles and different locations. With the help of innovative planning and building processes, they develop solutions that address the specific needs and wishes of their residents. A central principle is the wish to live within one's own four walls while being part of a community of neighbours and friends, sharing communal spaces and a sense of social commitment. As such, they present ways of combining modern lifestyles with classical principles.Additional essays provide in-depth information on selected aspects of community-oriented housing, ranging from the economic benefits for society as a whole to the specifics of land allocation procedures, social aspects and suitable legal forms.
240 pages. 300 colour ills.
Hardback
28 x 24 cm
---
---
More from this collection
Instagram