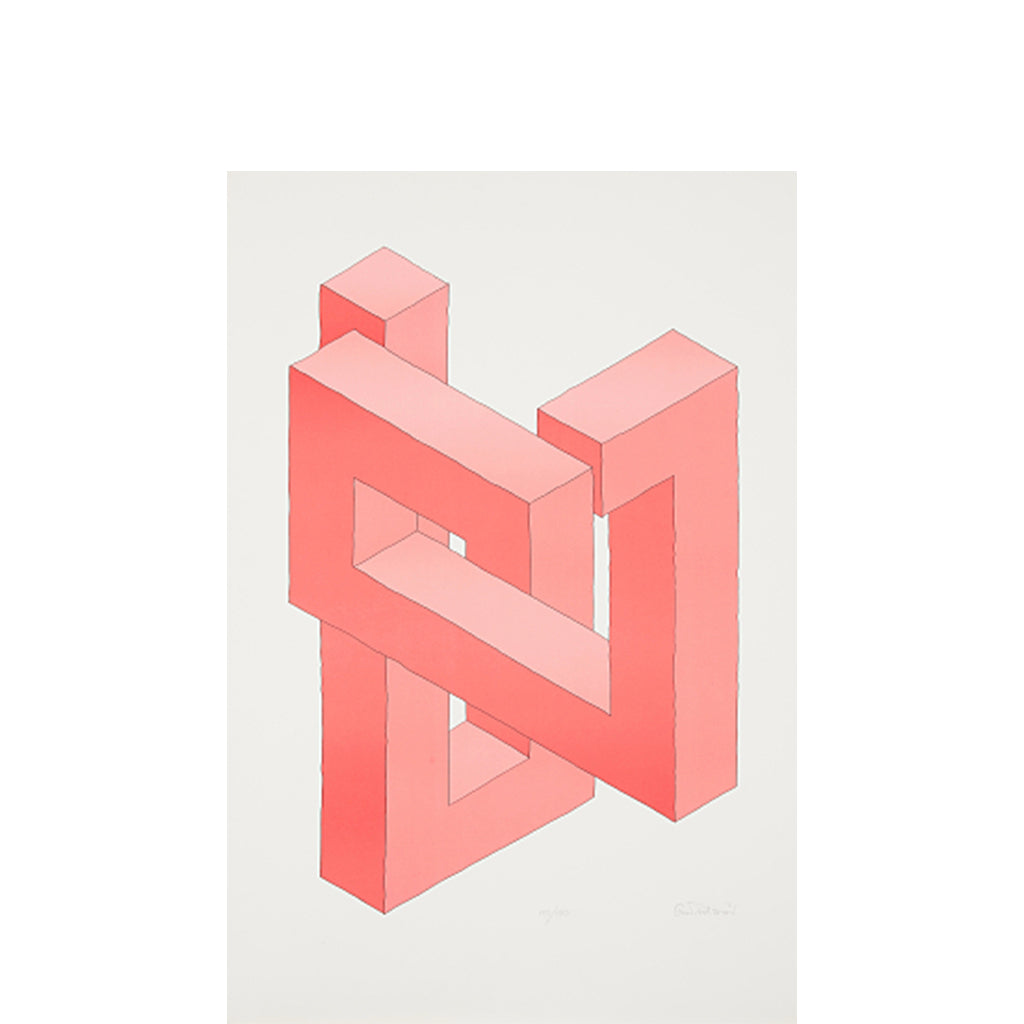 Oscar Reuters World (1915-2002)
Oscar Reuterswärd
Colour Lithography
Oscar Reutersvärd was a Swedish graphic artist who in 1934 pioneered the art of 3D drawings which may initially appear feasible, yet cannot be physically constructed. He's widely acknowledged as the father of the impossible figure.
Dimensions:
95x63 cm
Signed limited edition and numbered 158/190. 
Pick up from showroom or please enquire for custom art delivery quote. 
---
---
More from this collection
Instagram